Home / Certifications
- All of the products from G.T.C. Ltd are certified as "organic" and are subject to supervision of Bioagricert, according to the EC Regulation 834/07 requirements.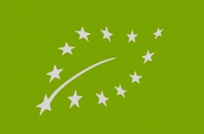 - The Company has implemented a self-monitoring system according to HACCP standards.
- The company has developed a system to control all of the raw materials used, through analytical tests carried out in laboratories, and in specialized centers.
- The company applies a rigid schedule of inspections to ensure the tracking of all goods. Special attention is given to guarantee the origin of raw materials and to control the supply chain, from cultivation onwards.
4 Good Reasons to choose Panela
Panela Social:

Follow Us on Facebook

Follow Us on Instagram