Home / Panela for the shop
The quality of the Panela products finds in the competence of experienced staff a key partner.
The peculiarities of the Panela products and the complexity of the issues related, certainly require a training much more accurate than the common products. This element is now increasingly appreciated by the consumers, because of the guidance they receive, that becomes also a reason of satisfaction and pride for retailers.
To make a contribution in this complex, even though positively challenging, work we have developed a set of interventions that could help the employees to work in the daily support to customers.
In addition to the information provided in sections of individual products in the website, we believe it is important to develop tools to support our Ambassadors.
The interventions developed are:
I The information on the products are available to be downloaded in the descriptive pages of the products on the website, or upon request to Customer Care.
II Tips for positioning on the shelf: can be downloaded directly in this section of the site. To view click here.
III Promotional material for the sales-point, such as posters, recipe books, leaflets and tasting samples: about which our agents and our Customer Care are always available for any questions.
IV Days of tasting at the sales-point: we are always available to organize tasting days dedicated to our products.
V Participation in meetings and conferences on healthy nutrition: where we can share the forty years experience of our company.
AND EVEN OUT OF THE STORE PANELA RUNS BY YOUR SIDE...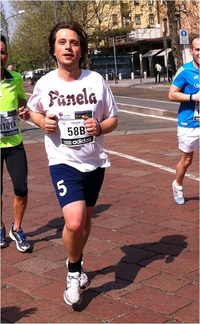 .
4 Good Reasons to choose Panela
Panela Social:

Follow Us on Facebook

Follow Us on Instagram