Home / Quick and Smart Meals
Smart because they are not pre-cooked and Quick because they do not require long hours of soaking.
The pleasure of preparing a recipe with your own hands, according to your taste, and starting with ingredients yet to be cooked.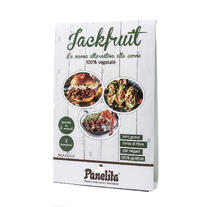 Fleshy texture and neutral taste, that perfectly combine with spices, are the ideal prerequisite for a vegan meat substitute. The is pa...
4 Good Reasons to choose Panela
Panela Social:

Follow Us on Facebook

Follow Us on Instagram