Home / Jackfruit The meat substitute
Jackfruit is a tropical fruit that is related to figs, mulberry, and breadfruit. It's so big and impressive, once you see one, you'll never forget what it looks like. Its flesh, once cooked resemble stripped pork or stew.
The texture is similar to chicken and pork and is often called "vegetarian meat."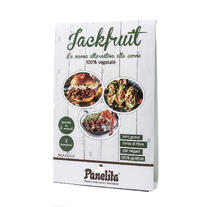 Fleshy texture and neutral taste, that perfectly combine with spices, are the ideal prerequisite for a vegan meat substitute. The is pa...
4 Good Reasons to choose Panela
Panela Social:

Follow Us on Facebook

Follow Us on Instagram