Home / Recipe Book /
How to make Milk or Water Kefir?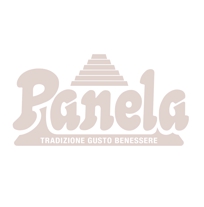 La parola Kefir deriva dall'armeno Keif che significa benessere. È frutto della fermentazione del latte fresco o dell'acqua zuccherata attivata da una coltura madre naturale con microrganismi specifici, fermenti e lieviti che rendono il prodotto gustoso e sano, grazie all'abbondanza di vitamine, calcio, fosforo e magnesio.
Nella pratica questa colonia è contenuta nei cosiddetti granuli di Kefir. Ottimo per problemi intestinali o di povertà della flora batterica, è consumato anche da persone intolleranti al lattosio (sia di latte che d'acqua) dato che nel processo di fermentazione questo viene idrolizzato.
In genere i granuli non si acquistano, ma sono regalati facilmente da un altro auto-produttore, crescono infatti di qualche grammo al giorno e si riproducono facilmente. Si possono anche acquistare su Internet presso vari siti specializzati.
Per dettagli clicca qui
Related Searchs:
You could be interested in...
4 Good Reasons to choose Panela
Panela Social:

Follow Us on Facebook

Follow Us on Instagram